What we do
MyQuickCloud liberates your desktop programs and makes then available any time anywhere.
We understand that because you sometimes don't want to change what you are using, you want to keep your company data in house and that your applications integrate with other applications, that these things are all stopping you move to the cloud. So we invented MyQuickCloud.
My QuickCloud runs on any Windows machine making your application's available online as if they are hosted in the cloud, even allowing you to share those applications with your colleagues and all controlled through a simple portal.
And if you want to centralise all you data and applications you can by adding a cloud server to your MyQuickCloud account.
We work with end users and our international partner channel. This partner channel includes software companies who are looking to add cloud like functionality to their desktop applications and IT specialists who are using MyQuickCloud to deliver applications to companies. MyQuickCloud now operates from data centers across the US and Europe with thousands of loyal small business customers all over the globe, all reaping the benefits of MyQuickCloud's Enhanced Remote Access, Desktop Application Sharing and Cloud solutions.
Who we are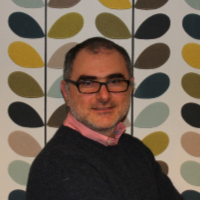 Talal Choucair (Co-Founder and CEO)
Talal worked in capital market IT, project management and cloud technologies for over 18 years starting at credit agricole – corporate and Investment Bank, working in London, Paris, New York and Singapore. His background is in project management, technology applied to cloud infrastructure and production systems.

Talal combines visionary, strategic product development with commercial responsibility.
---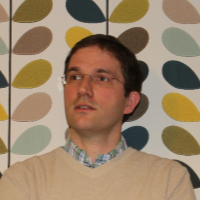 Guillaume Baron (Co-Founder and CTO)
Guillaume started out as a software developer in Artificial Intelligence at IntelliCorp. Many tech start-ups in Silicon Valley and London followed, making him a highly sought out independent tech and innovation advisor. He gained a reputation as 'make-it-happen' technologist with big financial institutions like SocGen, HSBC, Rabobank…

Guillaume is the architect of the MyQuickCloud platform, innovating and driving the roadmap with ever new and exciting features.
---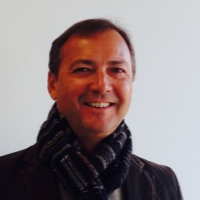 Didier Seillier (Chairman and Investor)
Serial entrepreneur
Didier co-founded FIMASYS, a financial software vendor acquired by Linedata Services in 2011, and saw the company achieve double digit growth in his 15-year tenure, working with clients like BMW, Honda and GE Capital, and opened offices in London, Madrid, San Paulo and Beijing.

Didier is also a board member of many B2B software and services companies in the UK, France and Belgium, and mentors early stage entrepreneurial projects with the incubator of Paris-Dauphine University.
Our mission
We believe that elaborate software should not be reserved for large companies only. We created a great and cost-efficient Enhanced Remote Access and Desktop Application Sharing technology for everyone.
What we believe in
Our product
Connecting people and contributing to a modern way of working
Our mission
Creating great solutions for everyone
Never stand still
Develop according to trends and state of art
Transparency
Safety and trustworthiness are key
Enjoying what we do
And helping our customers to be the best at what they do with our service
Working on new ideas